Y7 September 2020
---
The Year 7 Team: Meet the team
---
At JMHS we look forward to welcoming our new Year 7 students in September 2020.   We will be working closely with primary schools to ensure that we as a school and you as a family are as well prepared as possible for high school.  We all acknowledge that this is a difficult situation and our plans for transition have had to change. We will keep you updated on our website and by email with information and plans, but in the meantime please do not hesitate to get in touch with our key primary transition staff if you require any information or support:
Dean Wyatt – Head of Primary Transition dean.wyatt@jmhs.hereford.sch.uk
Bethan Woolley – Admissions and Assistant SENDCo bethan.woolley@jmhs.hereford.sch.uk
Admissions – admissions@jmhs.hereford.sch.uk
A letter with additional information and an important 'Information and Consents' booklet is being emailed to parents and carers of students joining our Year 7 in September 2020.  This letter and accompanying booklet and information can also be accessed by the links below.  If you do not receive this information by email by Monday 18 May, please email admissions@jmhs.hereford.sch.uk so that we can check we hold the correct email address for you.
Year 6 transition to JMHS Letter May 2020
Information and Consents booklet  Note:  This should be be completed and returned by Friday 19 June 2020
Here is a short video to welcome Year 7 in 2020
---
The website Book For Topics has created a fantastic reading list of fiction books that may help your child through the transition to secondary school, you can find the list here: https://www.booksfortopics.com/year-6-transition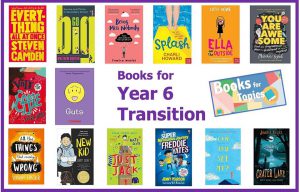 The Library at JMHS would also like to encourage Y6 students to take part in our Summer Reading Bingo challenge this year. For more information and the entry form please follow the link : Reading Bingo Y6