Run 60 in September

Last month, I took part in Cancer Research UK's "Run 60 in September" again to help fundraise for life-saving research into the treatment and cures of all types of cancer.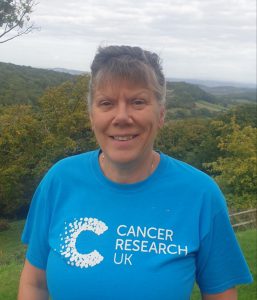 Having completed the Challenge last year, you might ask yourself why I agreed to do it again this year when I found it so tough last year. Well cancer has affected so many of my friends and family; some have been successful in their fight and I can still enjoy happy times with them now, others have not been so lucky and have left a huge void in my life. I feel very privileged to have had a healthy life and so I wanted to do my bit once again to support everyone who has, is or maybe will be affected by cancer.
With determination, I completed my 60 miles (in runs of varying lengths from 1mile to 6miles) on 21st September, so to encourage further donations, I set myself an extended challenge of "Running every single day in September", this being on top of my normal sporting activities and work!
Physically and mentally it was a tough month, but fortunately the good weather offered me much encouragement to get out and to pound the streets and Hills around my home. By the 30th of September, I had completed a mammoth 86.5miles and raised over £800 for Cancer Research Uk, both figures exceeding my achievement of last year. All in all, not bad for someone who had always said they could never run and only took up Couch-2-5k during Covid!
To be supported by school through this non-uniform day on Friday 21 October is awesome and I'm hoping that with your help, my fundraising amount will break the £1000 barrier – remember, statistics say 1 in 2 people will suffer from cancer during their lives but we can all do a bit to improve future prospects of sufferers.
Together we can beat cancer.
London Marathon

On Sunday 2 October I ran the London Marathon in support of APEC (Action on Pre-Eclampsia), a charity based in Evesham who are celebrating 30 years of their amazing work this year.  This was my first marathon.  The training was long and tough at times, especially in the heat of the summer, but the marathon itself was an incredible experience.  The runners, the crowds and the volunteers made it an overwhelming experience on the day and I was extremely proud of to be running in support of APEC.
Pre-eclampsia is a serious disease of pregnancy which initially causes high blood pressure but can quickly lead to severe fitting, blood clotting disorders, stroke and slow growth in the unborn baby, plus the increased risks associated with premature delivery (which is the only way to cure pre-eclampsia).
In the UK it affects 1 in 10 pregnancies and leads to the death of around 1,000 babies every year. Worldwide a woman dies every 6 minutes as a result of pre-eclampsia.
APEC aims to raise public and professional awareness of pre-eclampsia, improve care, and ease or prevent physical and emotional suffering caused by the disease. They do this by providing information and support to members of the public who are affected by pre-eclampsia. They also provide online education and multi-disciplinary study days for health professionals who work with pregnant women, providing expert training on detection and management of pre-eclampsia. APEC also support Research projects on pre-eclampsia and provide the patient voice.
I am delighted that the non-uniform day on Friday 21 October will be supporting my fundraising for APEC.