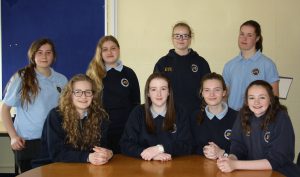 A new Ledbury Youth Council has been formed with the help of John Masefield High School and Ledbury Town Council to give the young people of our town a say in how things happen and, indeed, what happens.
Ledbury Community Day is the first town event in which the Youth Council is playing an active role.  On 10th June, between 3:00pm and 5:00pm the Youth Council will be hosting a family picnic at the Recreation Ground.  There will be a variety of fun-filled activities for young people to choose from, including a treasure hunt, circle games and much more, compete in races and enjoy games in a giant parachute.   The local Safer Neighbourhood team will be bringing their 'seat belt' sledge.  Say hello to friendly firemen and meet our local tree warden. 5 year olds and under can take part in 'Rhyme, Rhythm and Song' activities.  Families will need to bring their own picnic.
The Youth Council is made up of a group of enthusiastic Year 9 students from John Masefield High School and it would be really great if you can come and help make our first big event a success.