Today Year 7 were delighted to welcome the author Mimi Thebo to the school.
Mimi held an assembly talk with all of the Year 7 students where she talked about her Carnegie Award nominated book Dreaming the Bear and the benefits of reading and creative writing.
35 lucky students then got to take part in a fascinating creative writing workshop with Mimi where they get a sneak peak into the way Mimi writes and imagines her story.  Students applied for the opportunity to take part in this workshop and all thoroughly enjoyed the experience.
Mimi also visited the school library at lunch where she met with our Y7 book club who have been reading Dreaming the Bear after raising money last term through a cake sale to purchase a set of the fantastic book.
Mimi will be visiting the school again later this term to hold an author event for some Y6 students from our local primary schools. She is truly inspiring and very entertaining, we look forward to seeing her again.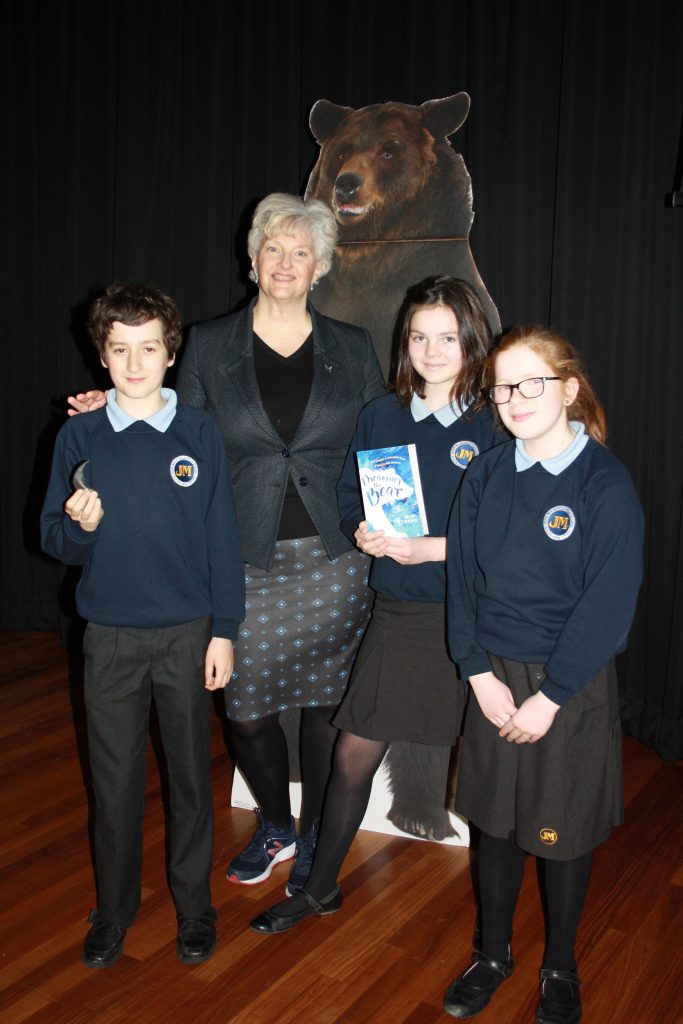 For more information on Mimi and her books please visit www.mimithebo.net