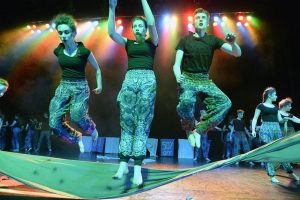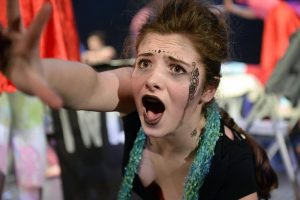 39 Dancers travelled down to Southampton 02 Guildhall to perform in the National Dance Competition 'Rock Challenge' competing in our heat of 8 schools. This is the second year we have taken part in this event. We were the only school who had no separate 'stage crew' or make up and costume designers. This meant the team had to help take part in all aspects of the day from loading and setting up set and helping each other achieve intricate hair and make up design, as well and performing. All leading to a very long and physical day.
This year we won 7 'excellence' awards, one more than last year. The awards we received were:
Excellence in Choreography
Excellence in Performance
Entertainment
Excellence in Set Design
Excellence in visual enhancement
Excellence in costume
Excellence in video directing.
We are very proud of our awards for set and costume because this is down to how hard the students have worked on fundraising this year, allowing us to buy costumes.
We also won the 'Health and Fitness Quiz' for the second year in a row.