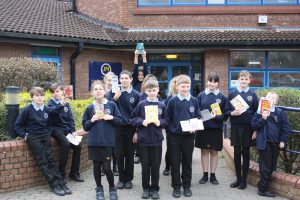 We were delighted to take some of our Y7 students who are currently enrolled in the schools Fresh Start Literacy Program for a visit to a local bookshop, Ledbury Books & Maps.
Students were able to exchange the vouchers they received as part of our World Book Day celebrations for the fantastic selection of books available. David Walliams' book 'Blob' published exclusively for World Book Day was very popular as was David Almond's book 'The Island'.
We then had a whistle stop tour of Ledbury Library in the recently renovated Master's House before returning to school with our lovely brand new books.
This was a great opportunity for the students to learn about other ways of accessing books through local bookshops and for free at their local library. We hope they have been enjoying their world book day books!