Last week was a creative and inspiring week for our English Department as we hosted two fantastic visitors to the school…
Brenda Read-Brown returned to the school on Thursday 11th to host poetry workshops with pupils in various year groups. Students have been working on their poetry created in the previous workshops with Brenda and spent the sessions this week honing their performance skills and techniques ready for a performance as part of the Poetry Festival in July. Brenda also held a poetry workshop with our Fresh Start Literacy Programme students who really enjoyed getting creative and making some poems together with her as a group. Here is one of the  poems the group created together:
The Nest (A Poem inspired by the emotion of fear) 
A hornets nest; a spider's web;
A big thistle; and
A black pond in a shadow
An old picture on the wall
With eyes that follow you around.
A dark cupboard.
A dog that barks in the night.
Mould creeping up the wall,
and the piano that plays itself
A traffic light stuck on amber;
A sparking power station;
The silhouette of a dead tree
seen through curtains.
Clown music. A beating drum.
Ring-a-ring of roses, echoing around the room.
Sprouts.
An itchy jumper;
a black cape and a mask.
And scariest of all,
a mime.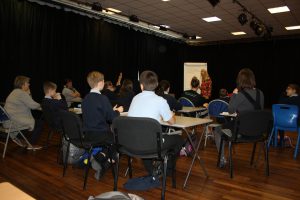 Carnegie longlisted author Mimi Thebo visited the school on Friday to hold assemblies and workshops for our Year 7 and Year 8 pupils. Mimi was enthralling and captivated the students with anecdotes from her life and fascinating facts about the benefits of reading and writing. She told them about the inspiration behind her latest novel Dreaming the Bear and students had the opportunity to get signed copies of her books too. She met with students from other year groups and staff in the Library at lunch time and our Carnegie Book Group was thrilled to have her take part in their weekly meeting. It was a fantastic experience that really highlighted the benefits of reading for pleasure for everyone.
As part of Mimi's Creative Writing Workshops with the students she asked them to imagine they were "wearing" an animal and moving around in it, she asked them to describe what it felt like to become their animal, here are some examples of the students responses:
Wolf by Chiara Noller Y7
I feel more steady, more energetic, more alive. I can feel my tail hanging low behind me. I can smell everything from the bird in the tree above me, to the tiniest insect inside the bark of the tree. My eyes are so clear, I can see miles and miles away. I step forward and I can hear the crunch of a dried flowerless leaf under my big powerful paw. My mouth feels so big, my teeth so long. Then I run, it's like being on a motorbike, or in a racing car. I feel free, that's when I see more wolves. They look back at me, and that's when I feel safe, when I feel at home
Labrador by Oli Tasker Y8
Wow, how do I describe this…it feels so unusual to be running on four legs, it feels like the speed of Usain Bolt. Running for my ball that my owner is throwing, chasing after my other dog pal in the race for the ball. Ahh I did it, I beat her to the ball. I got it, now the ball is in my mouth. I can smell the oil seed rape on the ball from the field whilst we are getting covered in bright yellow dust.
Dolphin by Millie Clayton Y8
I am the water. This is my element. I am part of this. I ride with it. I cut the paths. The currents are mine. I can see every single thread of water. I can see the jades, the blues, the greens, the silvers, even the darkest shades of blue down in the deep. This moment holds me, consumed by awe, until…click, click, click. My pod calling me. The joyous spring of the lash of my tail catapults me from the luscious water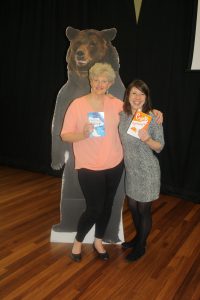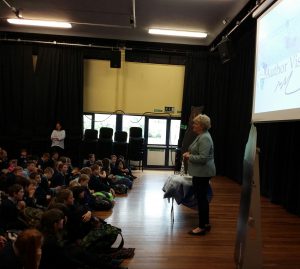 Both of these events were sponsored by the Ledbury Poetry Festival and we would like to thank them enormously for their continued support of John Masefield High School.